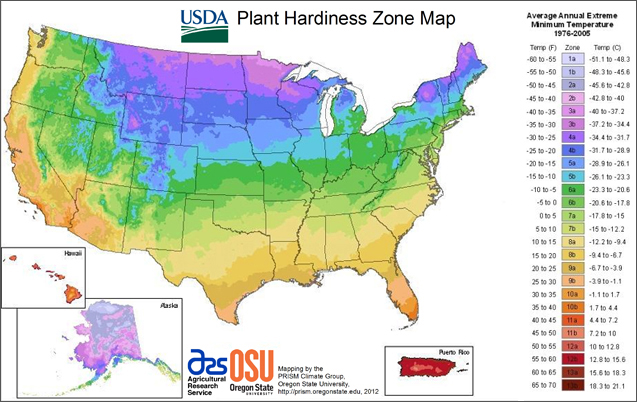 Determine the gardening zone you live in
I live in a 9a gardening zone, so any advice I give will be for that zoning area. Most of it is universal, except here we have very short, mild winters, so our growing season is long here. If you have not yet, check and see what gardening zone you live in so that you can be sure to plant crops that are hardy for your area.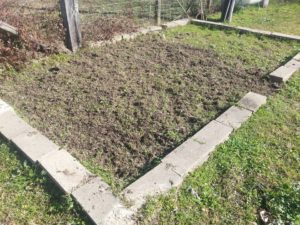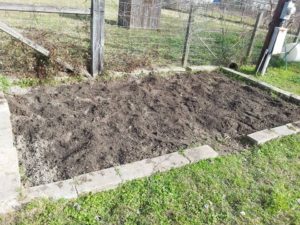 Preparing the soil
Remove any growing organic materials from your garden. You must turn the soil from about 6 inches down in order to get the most root systems out. Some grasses will continue to grow with only superficial soil turning. Ideally, the soil should be treated with fertilizer before you plant. You can use any Ammonium Sulfate fertilizer - you should be able to find it at any hardware store or department store with a gardening section. Treat soil with instructions from the manufacturer. Horse or cattle manure (but never chicken manure) can be used in the garden in place of fertilizer. Whichever route you decide, treat the soil, turn it into the soil, and then water thoroughly for at least 2 hours. Let the beds dry for at least 2 days before planting. Once the soil has been treated and plants have been planted, continue to treat the soil every 3 weeks for abundant harvesting.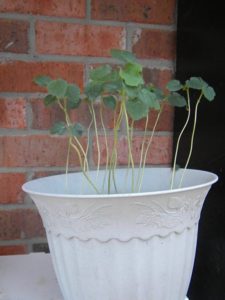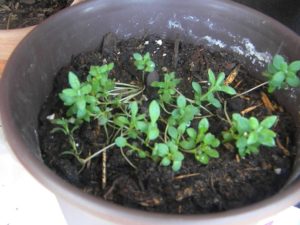 Starting Plants 
You pretty much have two options if you are going to be planting a new garden. For Spring plants, you can start new seeds in January or early February so that they will be hardy seedlings and ready to plant into the ground 6-8 weeks later, falling mid February to the end of March, depending on when you started them. When you plant seeds, you should water them immediately. Some will wash away if planted directly into the ground. Thinning will need to happen at some point if planted directly into the ground. If planted into seedling pots to start and transferred, you cut down on some of that. You can plant 3-4 seeds in every hole. When they are ready to go into the garden, plant only the thickest seedlings.
The other option is to purchase seedlings from the store. You can cut down on seedling loss and make sure that you are planting hardy plants. This can be the most costly route.
When to plant vegetables for 9a
Spring: Lima beans, asparagus, broccoli, Brussels sprouts, lettuce, onions, spinach, tomatoes
Summer (Plant in April): Peppers, watermelon, eggplants, okra, beans, snap peas, cucumbers, cantaloupe, squash, tomatoes, gourds, sweet potatoes.
Fall (Plant in Oct.-Dec.): Collard greens, mustard greens, bok choy, pok choy, leafy Asian greens, cabbage, carrots, beets, turnips, onions, radish, kale, lettuce, peas, arugula, chard, spinach.
Here is a guide to different crops to choose from and their care requirements.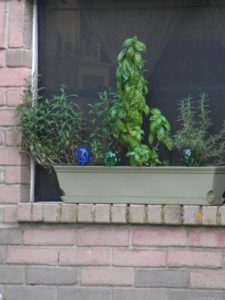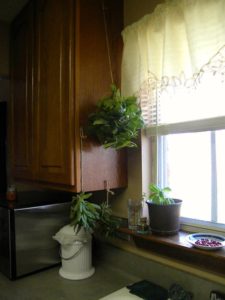 Herbs
Herbs can be planted year round in 9a. You can consume herbs all year round from clipping. If you would like to dry herbs, the best time to do this is right before they flower and throw their seeds. You will see small flowers and seed pods form on the plant. This is the optimal time to clip to dry the herbs. The plant is holding the most oil it will ever produce during this time. Clip multiple stalks together, tie them with twine and hang them upside down in an area with low light like a pantry with a door on it. In 2 weeks you will have perfectly dried herbs! Crumble them into a jar and label and store in a dry place.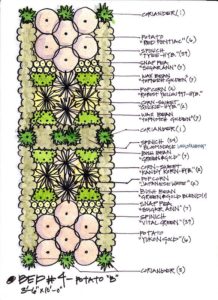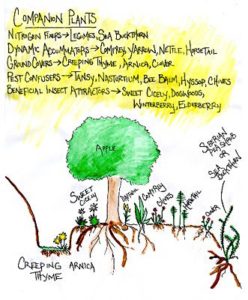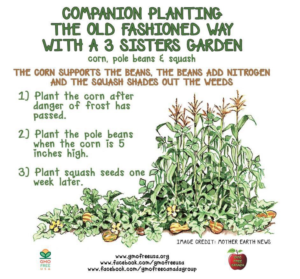 Companion Planting
For smaller gardens, you may want to look into companion planting. Companion planting is the art of growing plants in close proximity to one another. It does not seem to have scientific backing, but it can prove useful and it sure does look pretty! In companion planting, beans would use corn to grow on, marigolds and herbs line outsides. Plants that need more shade grow in the shade of eggplant or okra.
A guide to companion planting can be found here.
Weeds
Weeds will rob your crop of nutrients so it is important to remove any weeds that surface after planting. If weeds are an issue in your garden, you can cover the soil under the plants with black tarp to cut down on the amount of weeds you have to pull on a daily basis. I have found that lining the garden with a thin layer of fresh hay or newspaper or black tarp paper and then covering it with a small amount of soil can help to keep weeds at bay. Too much hay will hold mold so do be careful of this. Newspaper is a great option as it is biodegradable and keeps weeds from taking root deep enough to rob the nutrients from the roots of your plants.
Bugs and pests 
Pests and bugs are GOING to happen. Some bugs are good garden bugs. Others can become a problem for your crops. Knowing the different garden bugs can greatly reduce the number of times you use products like Sevin Dust on your crops. Sevin dust kills everything - the downside? It kills good bugs too - and bees, which you need for pollination. Natural remedies are important. Identify the bugs as good bugs or bad bugs and treat accordingly.